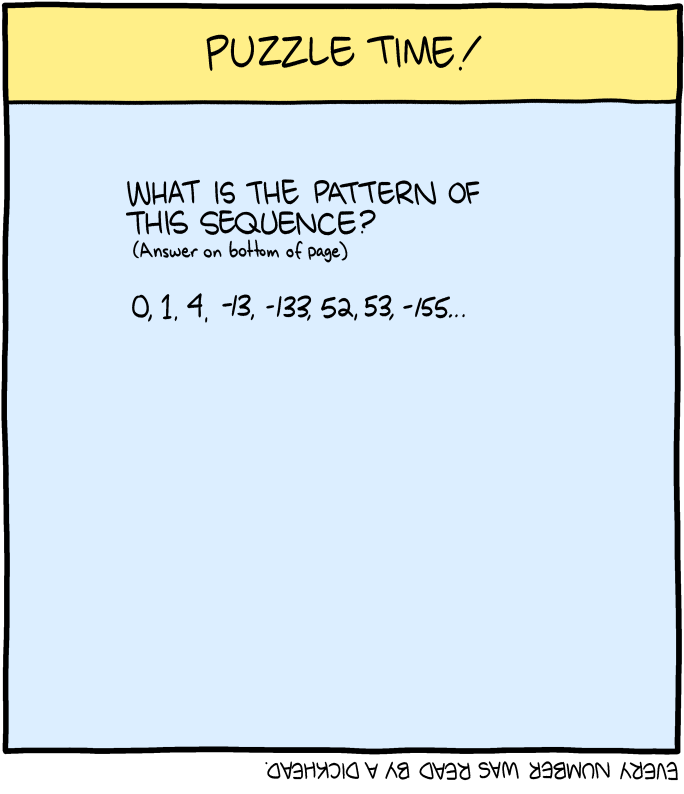 Click here to go see the bonus panel!
Hovertext:
14 points to anyone who finds a real way to generate this series.
New comic!
Today's News:
Hey Boston geeks! We moved over some tickets to the $8 student level, in case some people felt priced out by the fancier options.